Compact Test Computer CTC II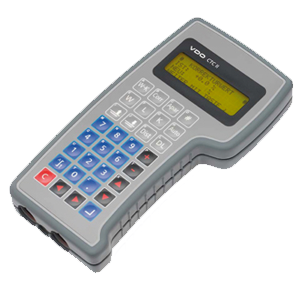 The Compact Test Computer CTC II calibrates analogue and digital radio-format tachographs on a measured track or roller set.
Communication between CTC II and roller set is wireless. There are no accident-prone or repair-prone cables between the roller set and the driver's cabin.The CTC II can be adapted for leading manufacturers' double roller assemblies, performance and brake test stands – so one person can calibrate tachographs in all weathers.
Download the datasheet Compact Test Computer CTC II