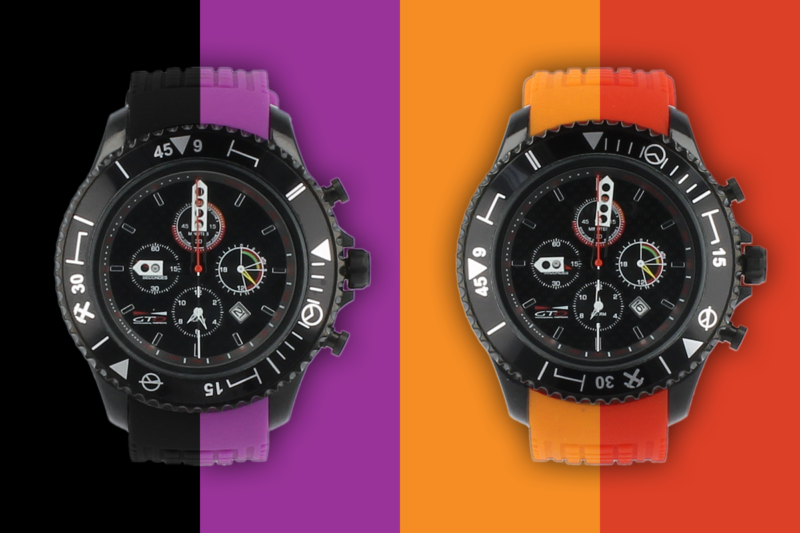 An exclusive quality chronograph watch developed for truck drivers but also suitable for anyone working in the tachograph business.

The special feature for the GTO Truck Watch is that you can use the external rotating bezel for setting driving and resting periods. That way the driver can see at a glance if he can drive on or has to rest. A brake symbol on the bezel will even give him a warning 30 minutes before he is due a rest period.

An eye – catcher to sell to your business colleagues and customers or just as a giveaway.

We can offer you this great watch for a competitive price!

The GTO Truck watch will be delivered in an exclusive luxury gift box with a USB card that gives access to a special website to download the user guide and activate the 2 year warranty, and special members' service. Each watch can be personalised with a choice of straps in 4 different colours.


Art.nr TR0100030 Black
Art.nr TR0100080 Purple
Art.nr TR0100020 Orange
Art.nr TR0100010 Red