Canbus Interface BCI-8UDS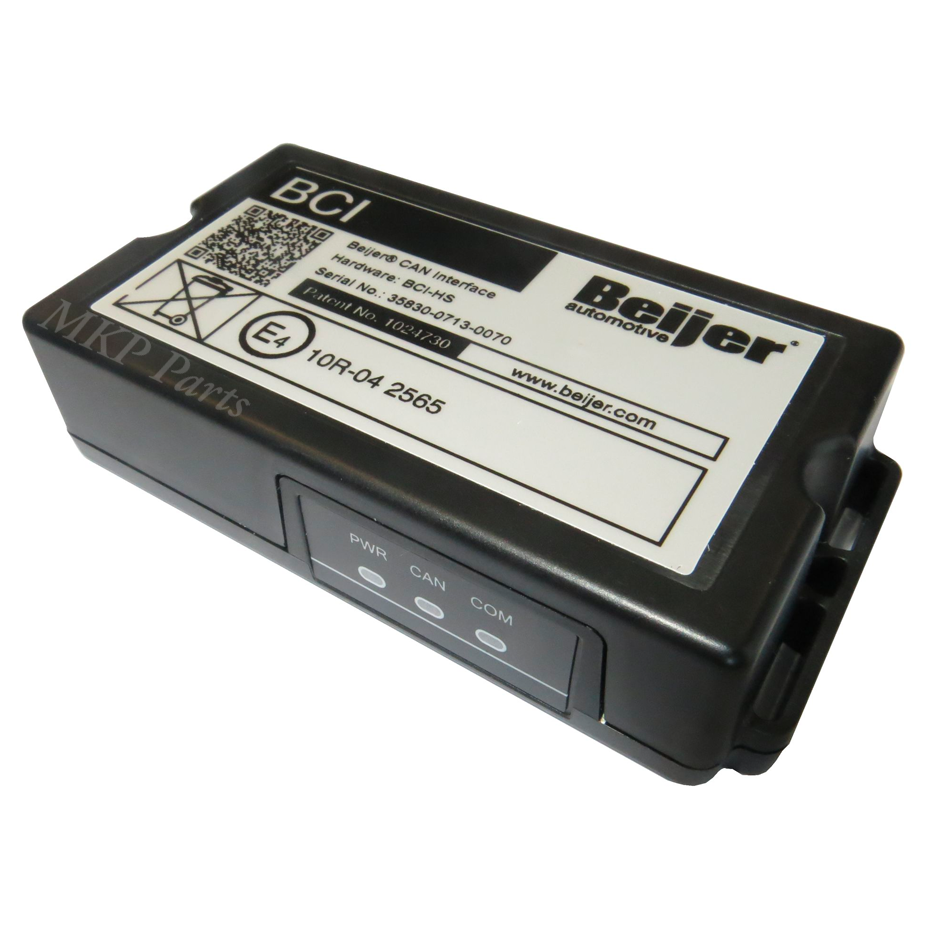 Input:
CAN Highspeed
CAN Lowspeed
Output:
Speed
Low beam
High beam
Brake
Left Direction Indicator (LDI)
Right Direction Indicator (RDI)
Ignition (+15)
Parking light
The BCI-8 is a truly universal CAN interface. It supports all European car makes and models with CAN Highspeed and CAN Lowspeed. This means that only one software variant is required per signal configuration and you only ever need to keep one type in stock!
Connecting a BCI is quick and easy. Once connected to a constant power supply, a ground and two CAN wires, the BCI will automatically determine the car make and type. The BCI needs no more than 20 seconds to recognize the car, after which it will control the relevant outputs.
And with the help of the free in-car instruction that comes with every BCI, locating the CAN connections in the car is easy too.
Specifications:
Protection level: IP40
VSupply: 7.5Vdc to 32Vdc
Maximum current consumption (unloaded): Normal mode: < 80 mA ~12/24V
Sleep mode: < 1.5 mA ~ 12/24V
CAN Highspeed and/or CAN Lowspeed
Networks: Inputs: CAN connections
Outputs: all outputs are protected against shortcircuit to VSupply and ground


Digital outputs: Voltage range: VSupply (from 7.5V to 32V)
Pull Down to ground
Max. current: 500mA per output
Thermal protection


Frequency/Digital outputs: 10V with Pull Down to ground
Max. freq. 2 kHz
Max. current: 50 mA/output


Digital outputs: 10V with Pull Down to ground
Max. current: 50 mA/output
Temperature: Operating temperature: -40 °C / +85 °C
European certification: e4 10R-04 2565
Patent N 1024730
Product:
During the development of the BCI the product quality was of paramount importance. The product quality of the BCI is at the same high level as, for example, the BCI CAN interface – the predecessor to the BCI that was successfully deployed worldwide for over 10 years. This means that the BCI also complies with the strict approval requirements at European level.
Product support:
Installers using our interfaces receive help immediately if they encounter problems during installation. This always has been and will continue to be our approach. It is our firm belief that we can only maintain good customer relationships if our products fulfill their purpose: providing a stable, reliable connection between the car and the equipment.